Demand Charts
View the Institutional Activity of Your Favorite Stocks
Input Stock Symbol:
Select Demand Lines:   Both   Short-Term Line   Long-Term Line
Select Chart View:   Daily (1-Year)  Weekly (5-Year)
Daily Chart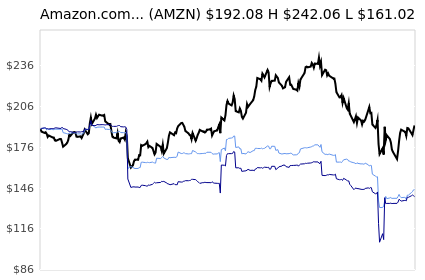 *Demand Charts are updated each day at 7 PM PST
The institutional selling that has plagued select technology and market leaders since February continues to pressure each rally. While Q1 earnings are coming in as strong as expected, institutions are selling tech stocks into price pops to decrease exposure to the sector. Correspondingly, defensive, large dividend paying stocks such as utilities and REITs were the prime beneficiaries of this rotation trend last week.
After Alphabet/Google posted yet another strong quarter in Q1, investors watched initial gains evaporate under a wave of institutional selling leading to a third negative spike (3). At present, Google and Facebook remain the most heavily sold FANG stocks.
Shares of Paypal faded late day following a strong Q1 report and gave back all of the post‐earnings gains the next day. Heading into the report, Paypal shares were already under the  strain of institutional selling since late 2017.
Caterpillar lies at the center of the trade tug‐of‐war between the U.S. and China. Comments  from CATs CFO of Q1 earnings being a "high water mark" for 2018 buckled an already  weakening institutional demand trend (1).